The Breedera app gives dog breeders peace of mind that all the essential breeding, welfare, admin records are all in one, easy-to-access place.
You can easily view your dog weights, diet, feeds, treatments, vaccinations, temperatures and more in the Breedera app.
1. Go to Dogs and select the dog you wish to view the records of.

2. Switch from Profile to Records.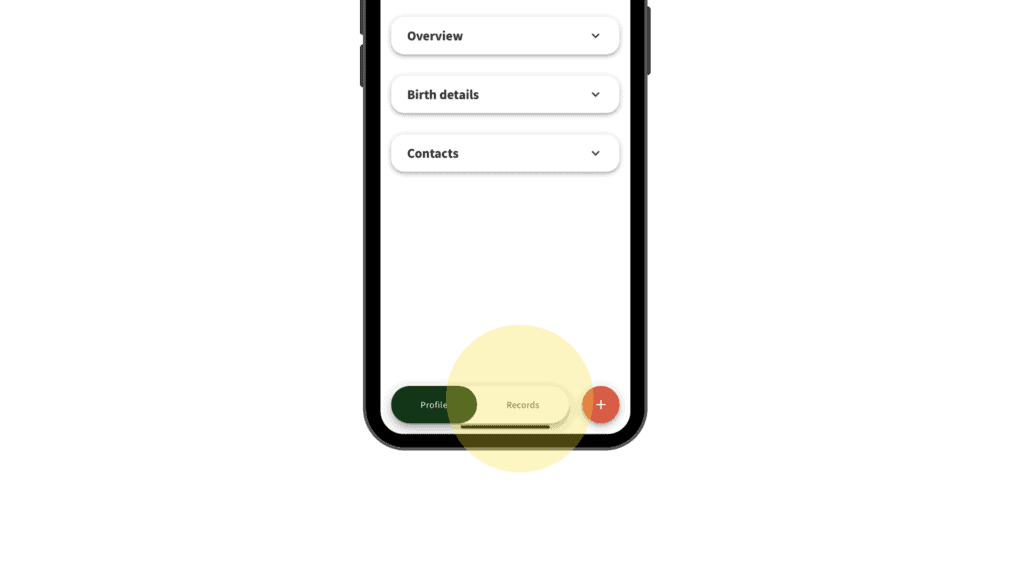 3. Select the record you wish to view. For example, Weights. All your previous logs will appear here.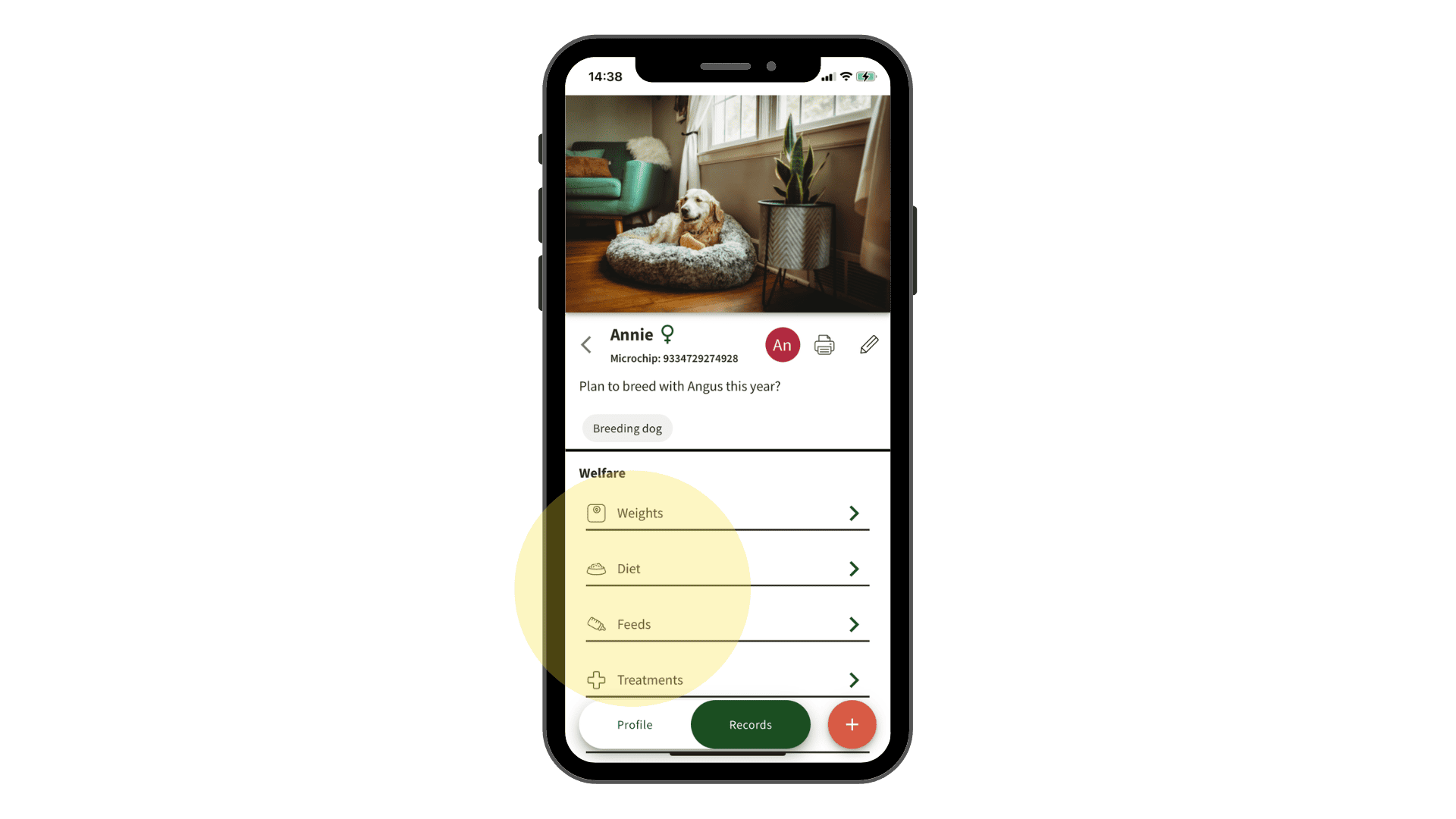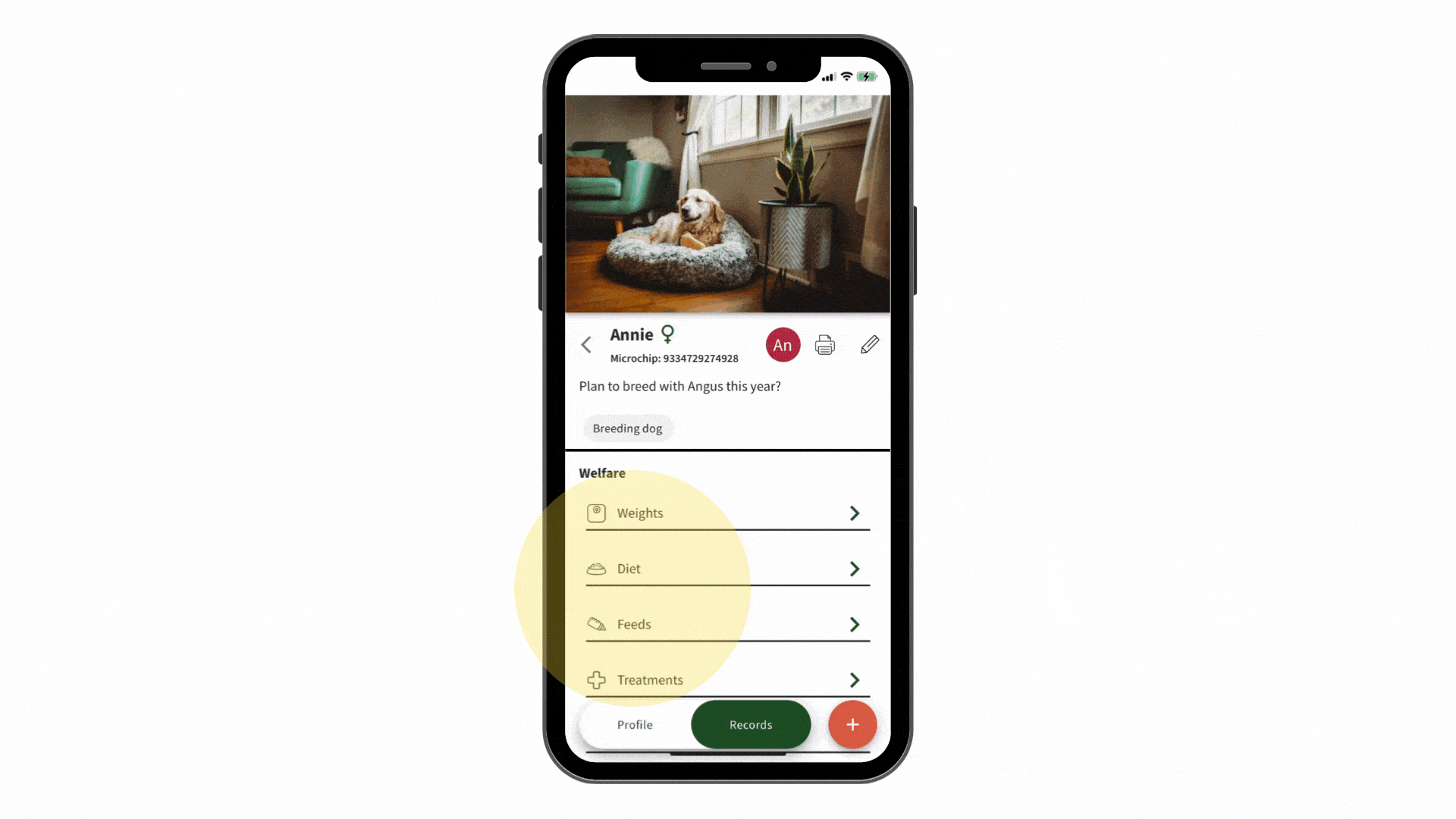 Tip: Got a new record to add? Tap the orange + button to update the selected dog's records.