Taking the stress out of litter planning.
Breedera gives you the tools you need to plan ahead for a successful litter.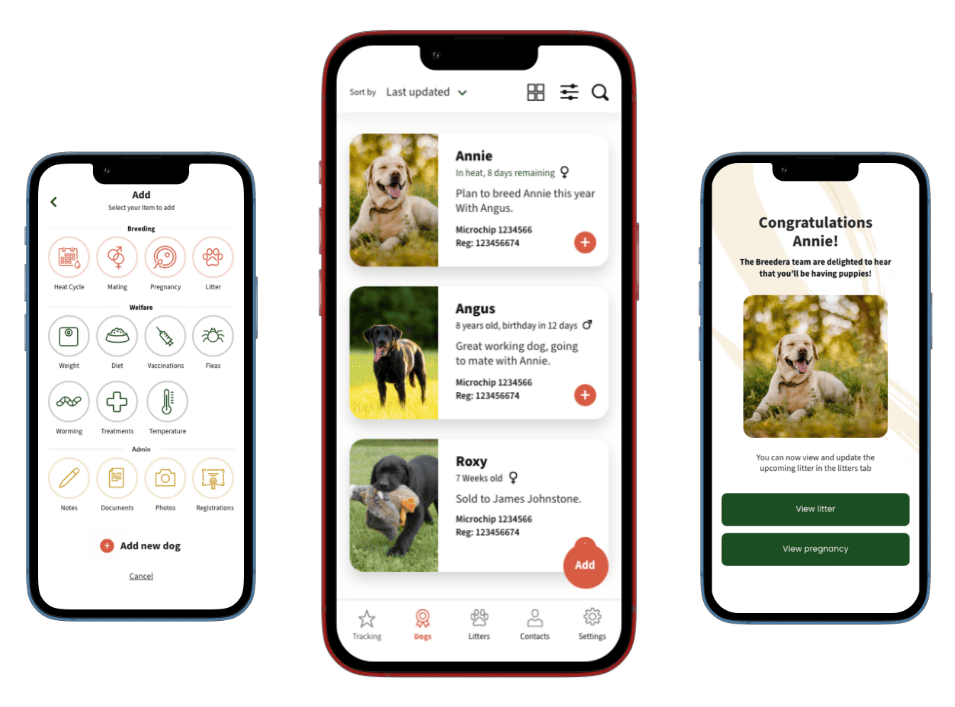 Reduce admin time.
Track bitch health and wellbeing on your smartphone and spend fewer hours filling out spreadsheets and paper files.
Stay in control.
Keep a close eye on the health of your dogs and the growth of your litter with everything stored in one central, secure place.
Focus on your dogs.
Give back time to yourself to spend with the dogs and puppies you're so passionate about.
FEATURES
Life is easier with Breedera.
Plan her next pregnancy.
Focus more time on your bitch by reducing the hours spent working out heats, whelp dates and recording mating and health records.
Estimate and track heat cycles.
Log and forecast your bitch's heat cycles so you never miss an important date again. Always keep track of where she is in her cycle with a visual countdown.
Log matings and ties.
Create detailed records of matings, whether natural or artificial insemination, with tie dates, notes and an estimated whelp date. Plus, store certificates and records of stud dogs.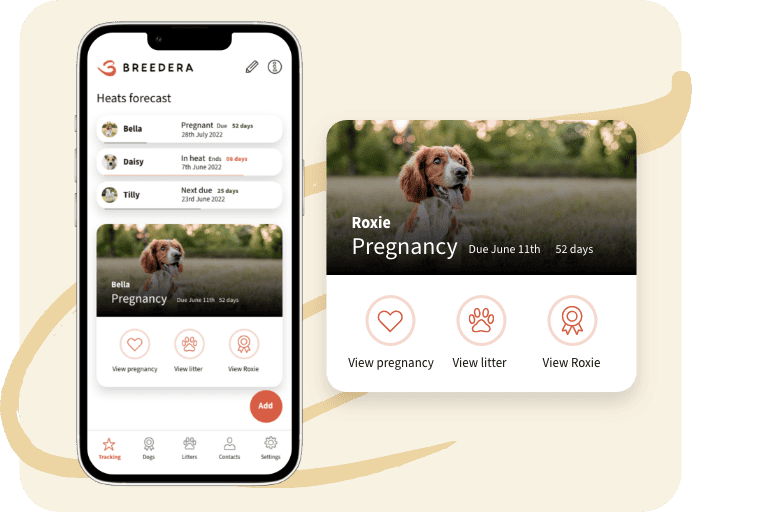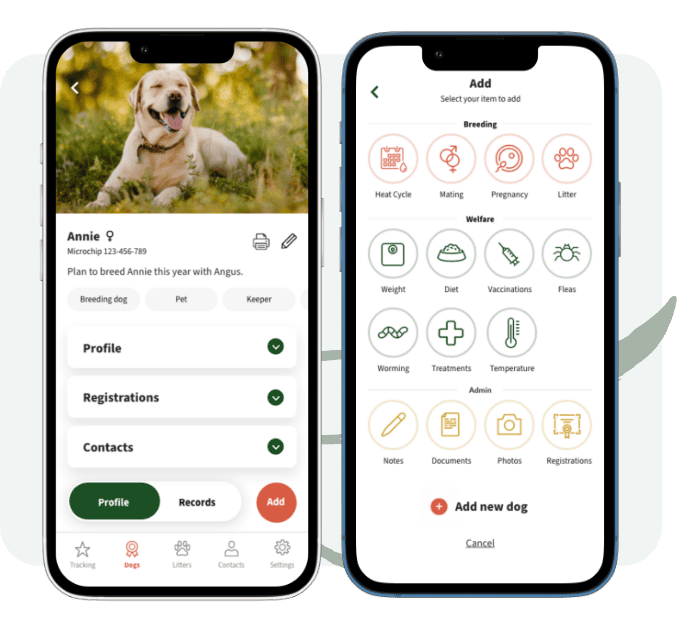 Monitor your bitch's health.
Our dog health tracking tools allow you to closely monitor her health and wellbeing in the lead up to mating and pregnancy.
Record important health data.
Log weights, temperatures, health checks, diet, treatments and more to ensure your bitch is at her fittest and ready for pregnancy.
Create routines for diets.
Keep track of her food and diet by creating recurring routines in the app. You can also log supplementary feeds and treatments if needed.
Log registrations, certificates and more.
Store all your registrations, insurance documents, health records and more in one central place. Easily find, export, print and share whenever you need to.
Litter growth tracking – ready when you need it.
Raising puppies and keeping track of their growth is hands-on, so we've created tracking tools designed to make life easier when you're logging records between cleaning up, feeding and playtime.
Monitor every aspect of your litter's health.
Easy-to-use puppy health and welfare tracking tools make it simple and straightforward to keep track of weights, feeds, temperatures, treatments, vaccinations and more.
Track puppy growth.
Get a visual overview of your litter's growth with interactive charts that allow you to view an individual puppy's progress or compare the weights of the entire litter.
Generate health and heritage reports.
Store all puppy health history, photos, registrations, certificates and other vital data in one central place, ready to export, print and share with vets or new puppy families.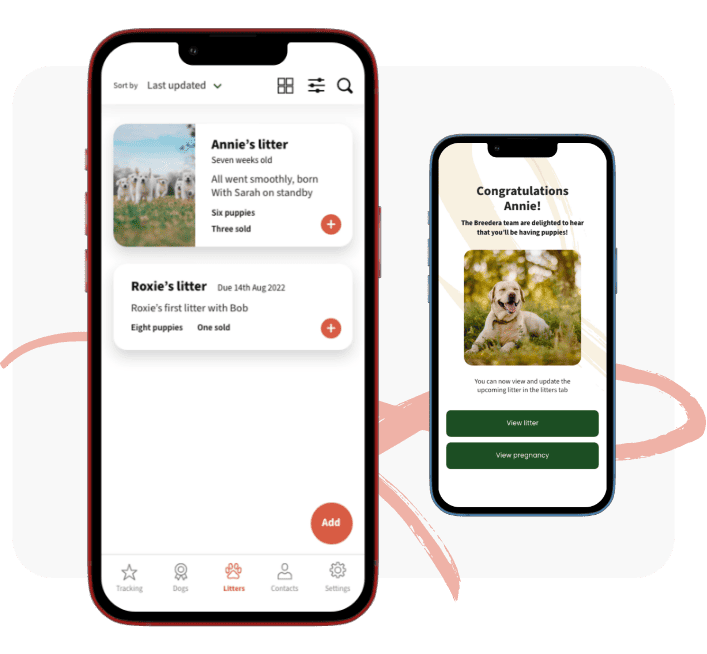 AND, THAT'S NOT ALL…
Breedera supports you at every stage of your breeding journey.