Ease your pre-whelp nerves.
Breedera gives you the tools you need to monitor your bitch's health and prepare for whelp day.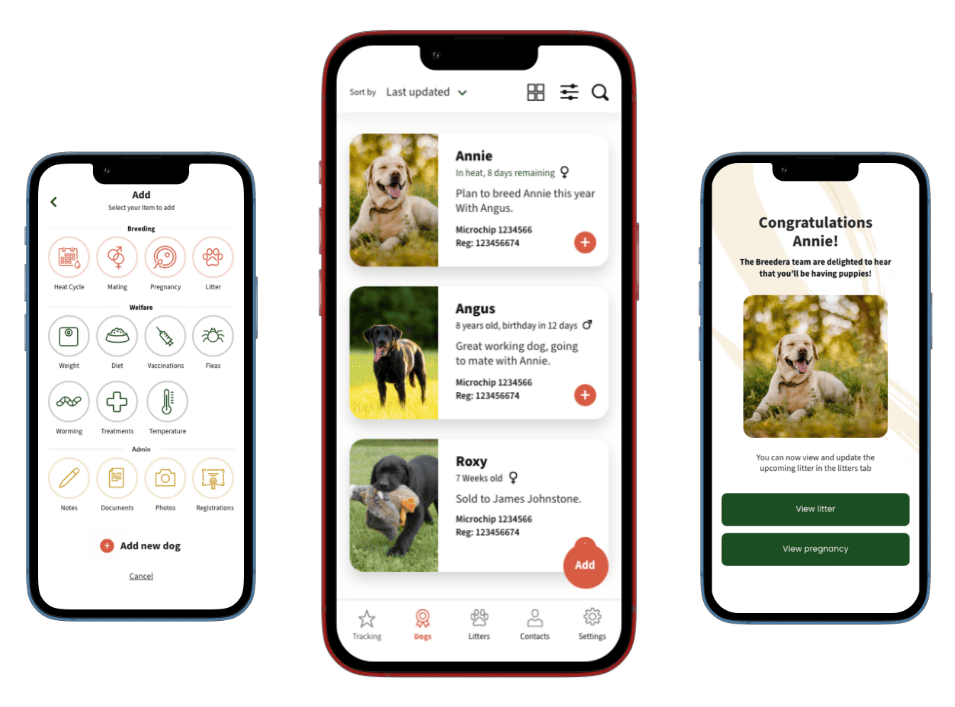 Reduce admin time.
Track your pregnant dam's health and wellbeing on your smartphone and spend fewer hours filling out spreadsheets and paper files.
Stay in control.
Keep a close eye on the health of your dogs and the progress of her pregnancy with everything stored in one central, secure place.
Focus on your dogs.
Give yourself back the time to spend on the dogs and puppies you're passionate about.
FEATURES
Life is easier with Breedera.
Monitor mom's health.
Pregnant dam's need a lot of care and attention. Our dog health tracking tools allow you to closely monitor her health and wellbeing as she progresses through her pregnancy.
Record important health data.
Log temperatures, health checks, diet and treatments to ensure mom stays healthy and happy throughout her pregnancy and beyond.
Monitor physical changes.
Keep a record of any physical or behavioral changes throughout the pregnancy and in the lead up to the whelp.
Share with your vet.
Store contact details of your most trusted contacts, such as vets, groomers and other breeders. Share, export and print vital records about the pregnancy in just a few taps.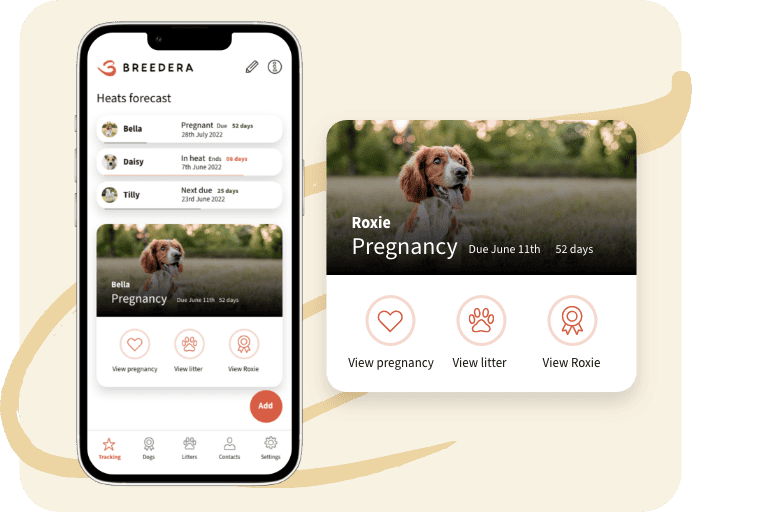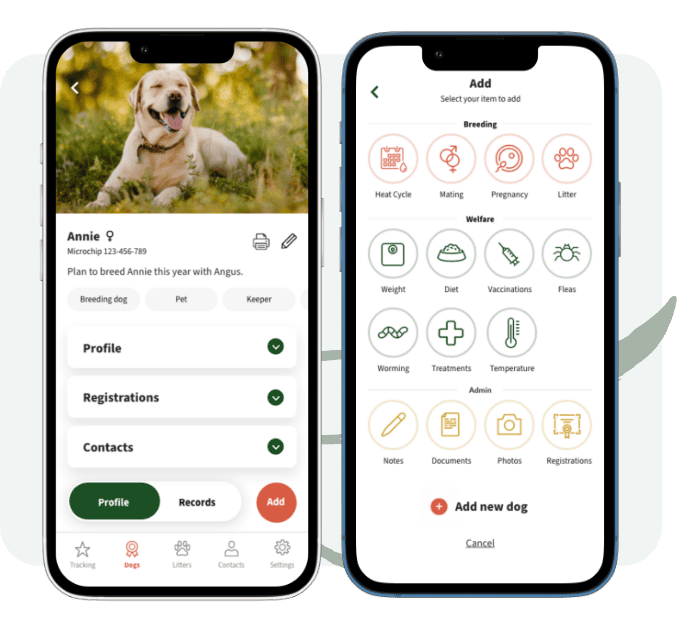 Get ready for whelping.
Pregnancy countdown.
Prepare for the birth with our whelp date forecasting tool and pregnancy countdown.
Log temperature and hormonal changes.
Keep track of mom's temperature and hormones to spot the first stages of whelping.
Get ready to track your litter.
Set up mom's profile and build a detailed record of her health and heritage in preparation for tracking the health, growth and wellbeing of her litter.
Waitlist management tools.
Managing waitlists and choosing the right families for your puppies can be challenging, especially alongside caring for your pregnant dam and preparing for a litter. Breedera reduces time and stress spent on admin by storing everything in one central place.
Store, share, export and print from the app.
Prepare essential information for your puppy packs, such as full health and heritage of each puppy, plus any registrations, certificates and photos.
Manage the stress of your waitlist.
Log the information about the new owner of each puppy quickly and easily. Pull up their contact details at any time to share growth charts, photos and more.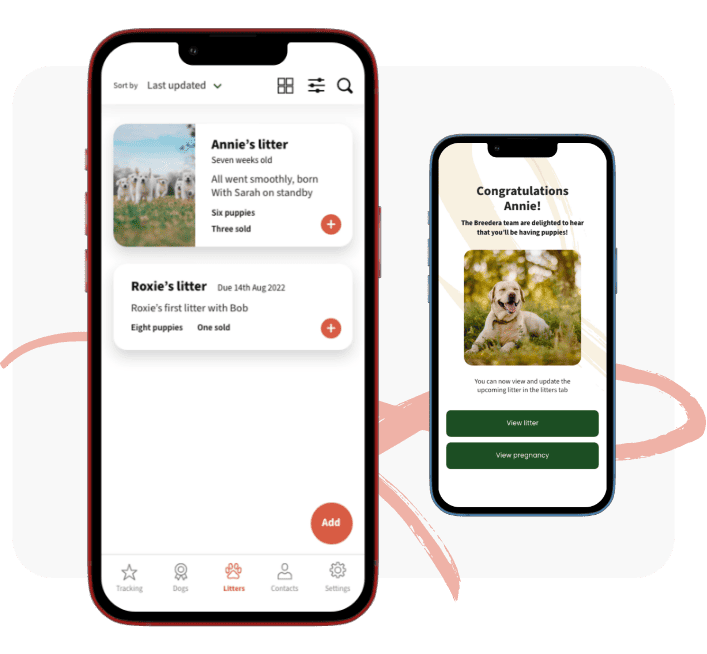 AND, THAT'S NOT ALL…
Breedera supports you at every stage of your breeding journey.