Unlock Breedera's full range of health-tracking tools, interactive puppy growth charts and more with our Complete plan.
Open Breedera and go to Settings.
Tap View subscription options.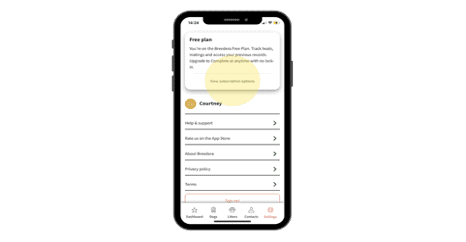 3. Select Complete (Monthly) or Complete (Annual).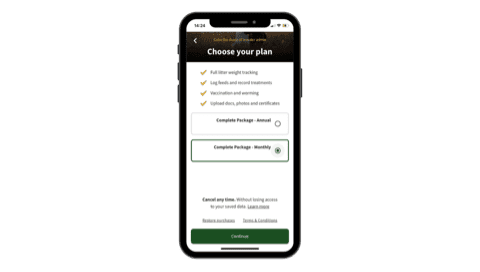 Phew!
Complete (Annual) is great for breeders who expect two or more litters in a year, as it means you'll save money on your subscription. Meanwhile, Complete (Monthly) offers more flexibility to breeders who do not breed all year round.