Tagging a dog as a "Breeding dog" in Breedera makes it easier to filter and find breeding dogs in your Dogs list. You can tag any dog as a breeding dog; including your bitches and studs, and outside dogs too. 
Go to Dogs and select the dog that you want to tag as a breeding dog. 
Tap Edit .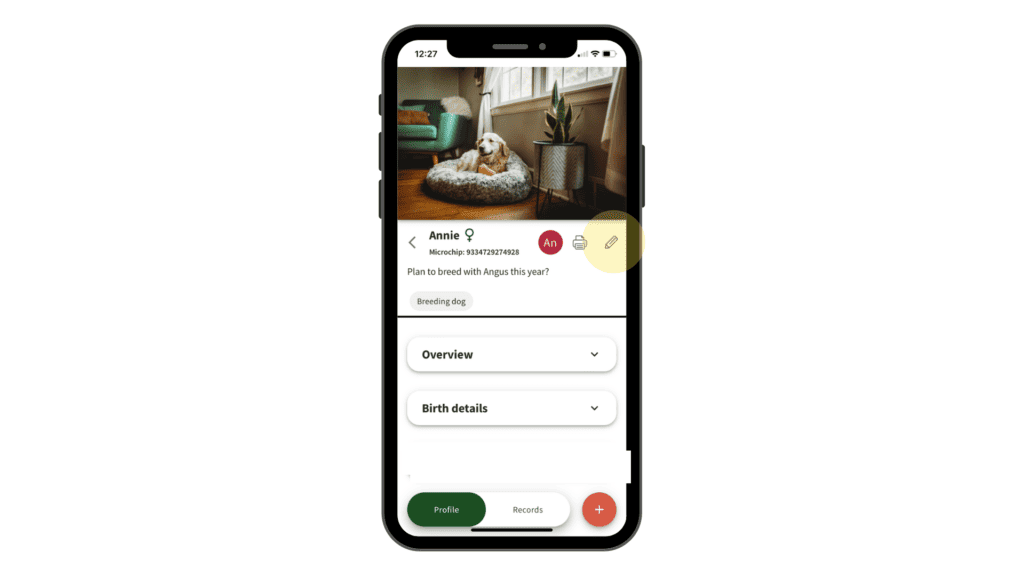 3. Tap the Breeding dog toggle.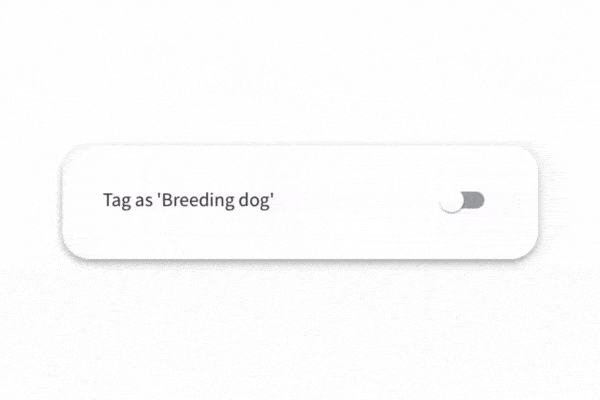 4. Tap Save to save this update.