Regain access to all your previously purchased features, health-tracking tools, and interactive puppy growth charts in Breedera by restoring your purchases.
Open Breedera and go to Settings.
Tap View subscription options.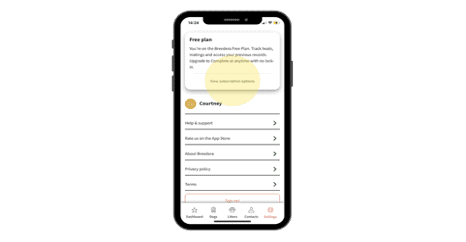 3. Scroll to the bottom of the page and select Restore purchases.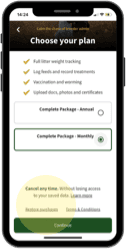 Phew!

Restoring your purchases ensures that you can enjoy all the benefits you have previously paid for. It's a convenient option for those who have reinstalled Breedera or switched to a new device.

Please note that the 'Restore Purchases' feature requires you to be logged in with the same Apple ID or Google Play account that was used for the original purchases.