Tip
Instead of deleting a dog, you can mark dogs as "Retired", "Passed away" or "Archived" so they'll be automatically filtered out on your Dogs page, but their records and details will still be stored in Breedera.
Go to Dogs and select the dog you want to delete. 
Tap Edit.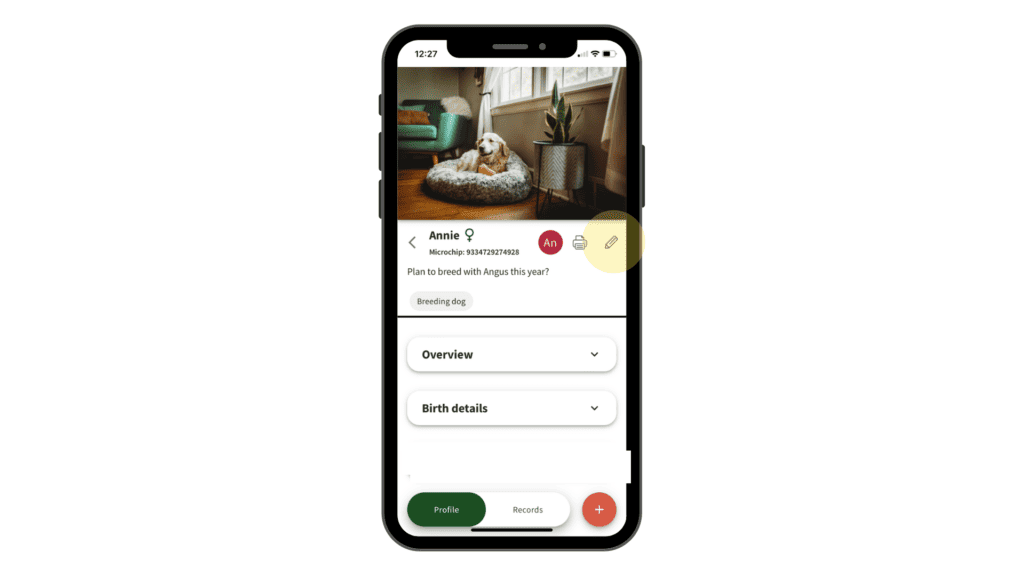 3. Scroll to the bottom and select Delete.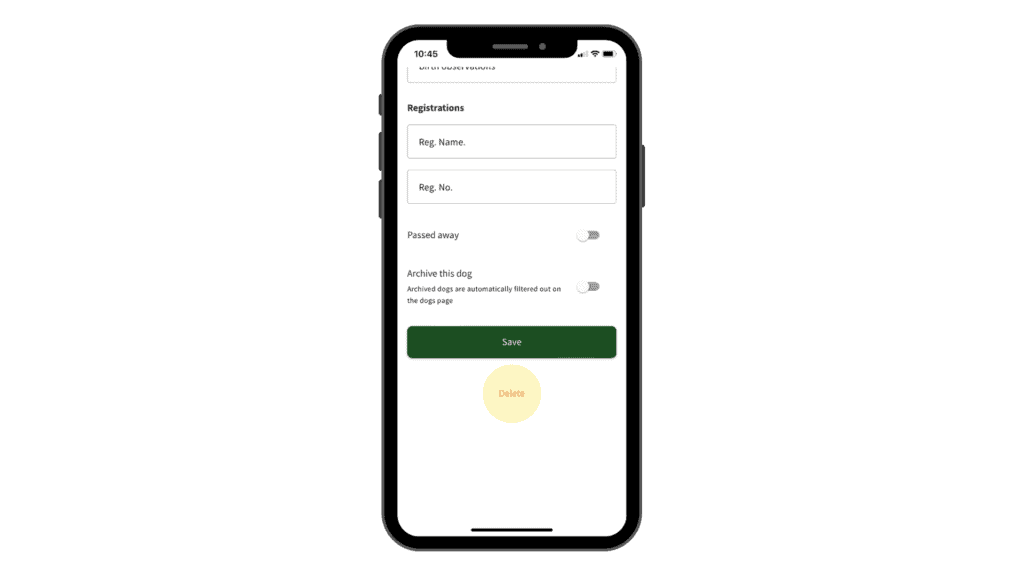 Select Delete to remove this record.
You will be prompted to confirm that you wish to delete this record. This action cannot be undone. 
Warning
This action cannot be undone.