Contact details of vets, licensing bodies, new puppy families and other breeders can be saved to Breedera and linked to specific dogs to help you save time and keep your address book organised.
Add a new contact #
Go to Contacts.
Tap .
From here, you can add the details of your new contact, including Name, Phone, Email Address, Address, Quick Notes and Tags.
Tap Save to save this contact.
Link a contact to a dog #
Contacts can be linked to dogs. For example, as an "Owner", "Breeder" or "Guardian".
Any linked contacts will appear on the dog's profile.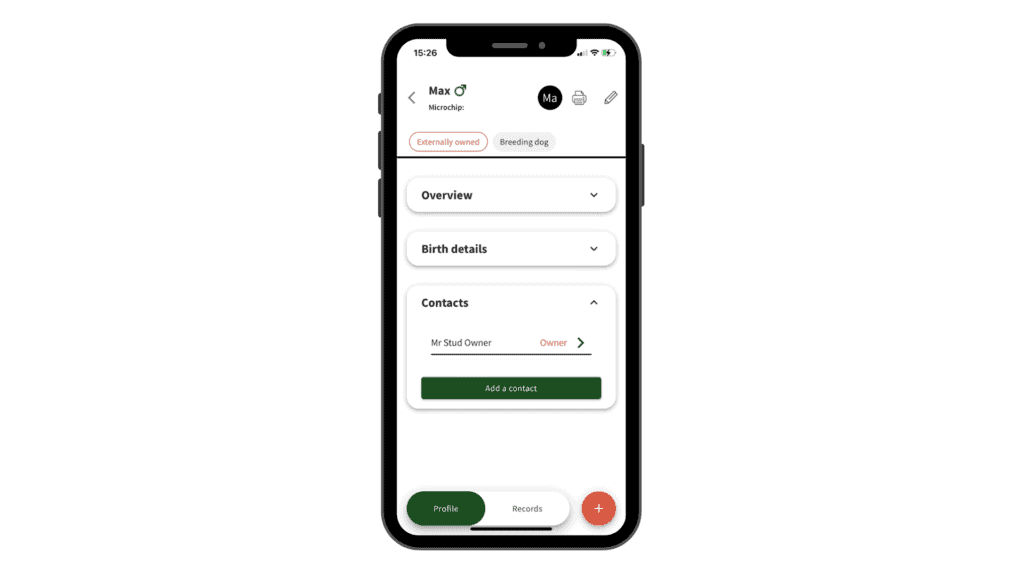 Go to Contacts and select the contact you wish to link.
Tap Dogs.
3. Tap Link to a dog.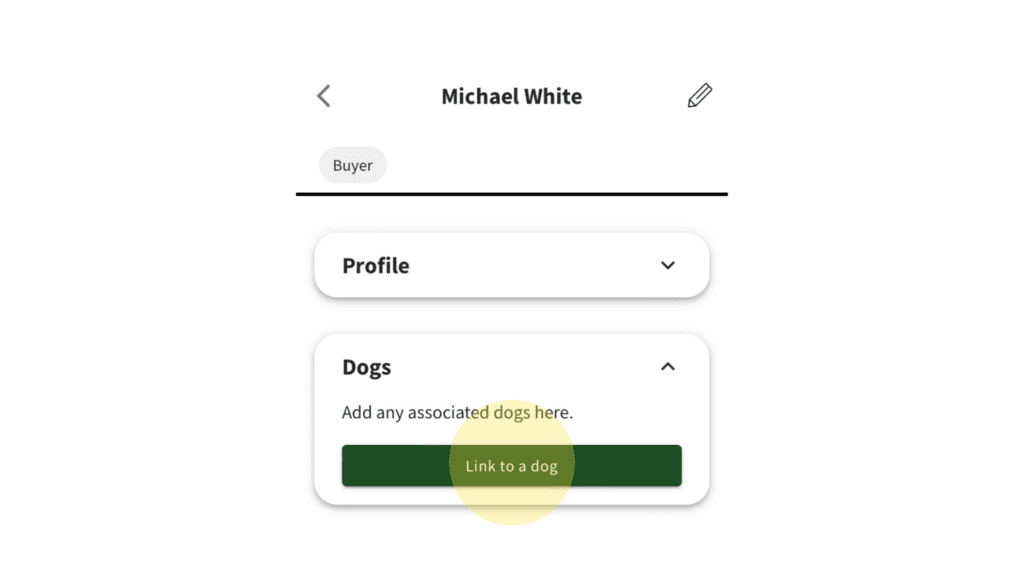 4. From here, you can choose the dog you wish to link this contact to, their role and add any notes.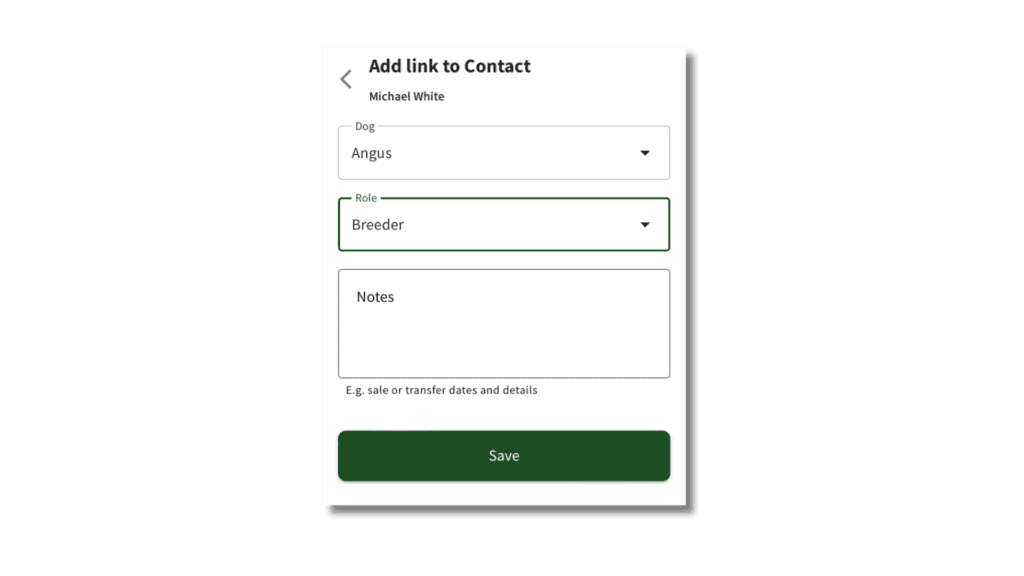 5. Select Save to save this relationship.
Alternatively, you can open the dog profile you wish to add a contact to, tap Contacts and then Add a contact.