The first step to getting started with the Breedera app is to add a dog.
Add a new dog to Breedera
1. Tap Dogs and then press the orange + button.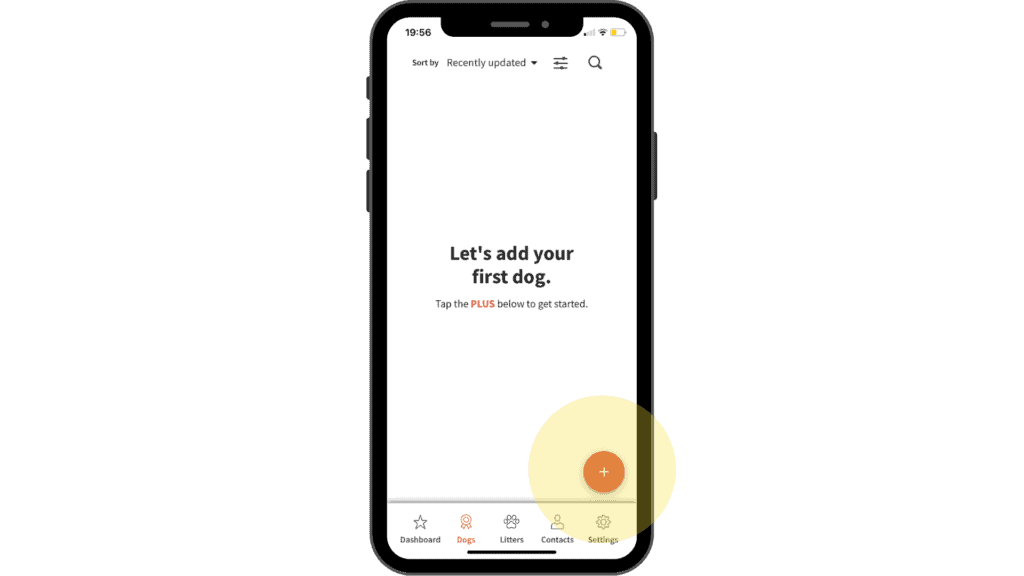 2. Select Add new dog.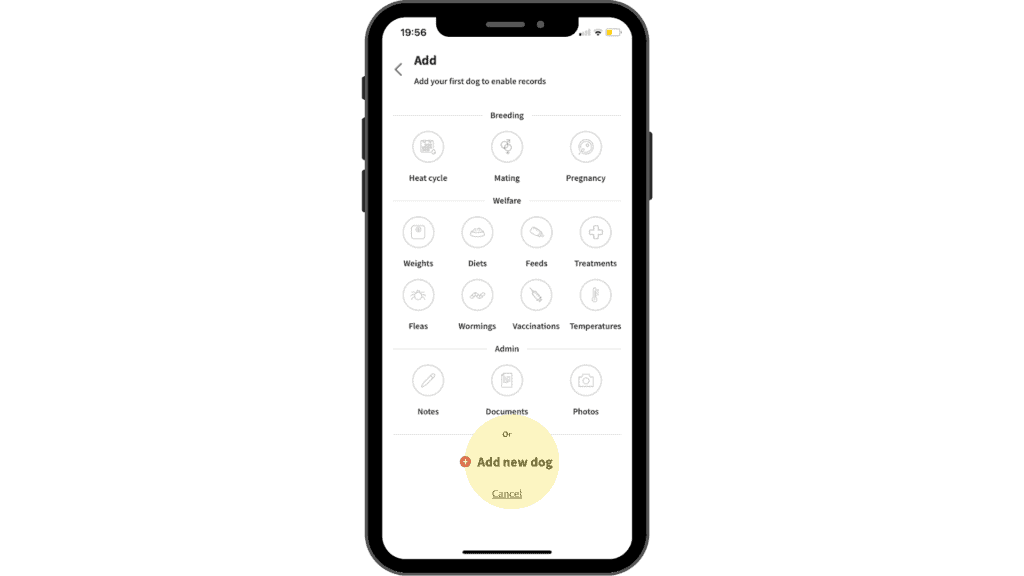 3. From here, you can add a new dog and record key details, including Breed, Sex, Microchip number, birthday, registrations, photos and more. You can edit the details of your dog at any time.