Responsible dog breeding is not just about producing puppies; it's so much more than that. As this breeder has found, dog breeding can serve as a valuable educational experience.
In this interview, we meet Casey, owner of Isalyn Dachshunds, who embarked on a breeding journey that is teaching her homeschooled children valuable life lessons.  
With a focus on breeding healthy and breed-standard Dachshunds, Casey's prioritisation of the wellbeing and socialisation of her dogs and her commitment to responsible breeding shines through.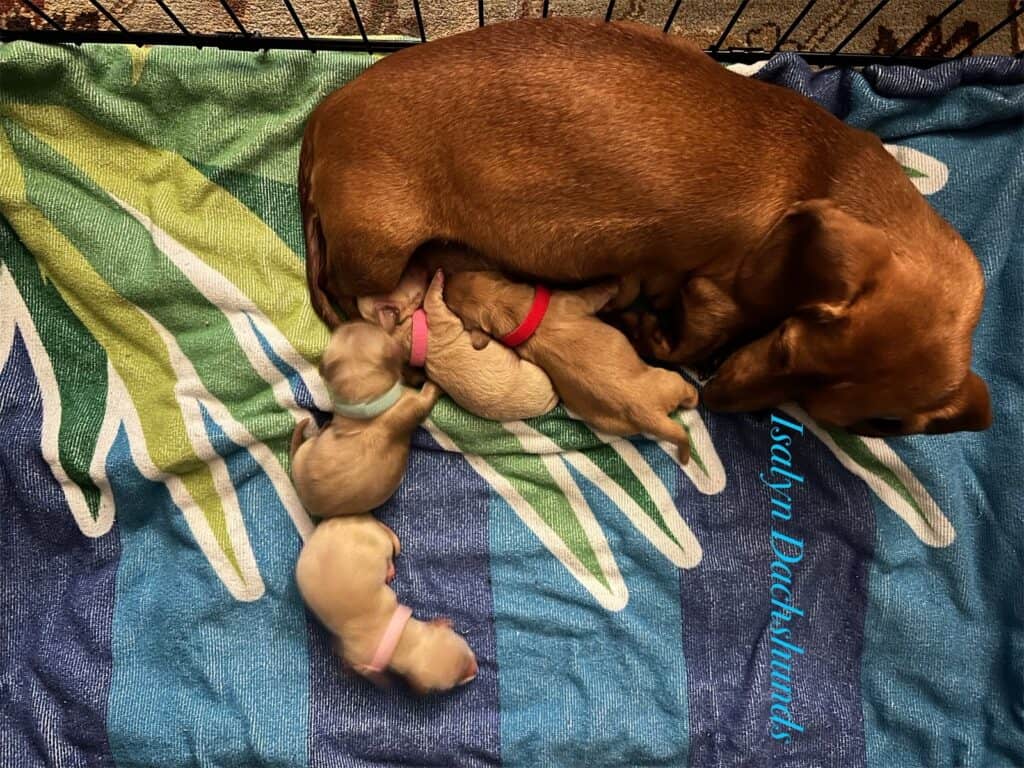 The journey to breeding Dachshunds.  
Casey's journey into breeding Dachshunds was sparked by her love for the breed and her desire to teach her children the valuable lessons of life:   
"I have young children, which I homeschool and saw breeding as a way to teach them responsibility, care for God's creatures, animal husbandry, genetics, biology, economics, etc," Casey says.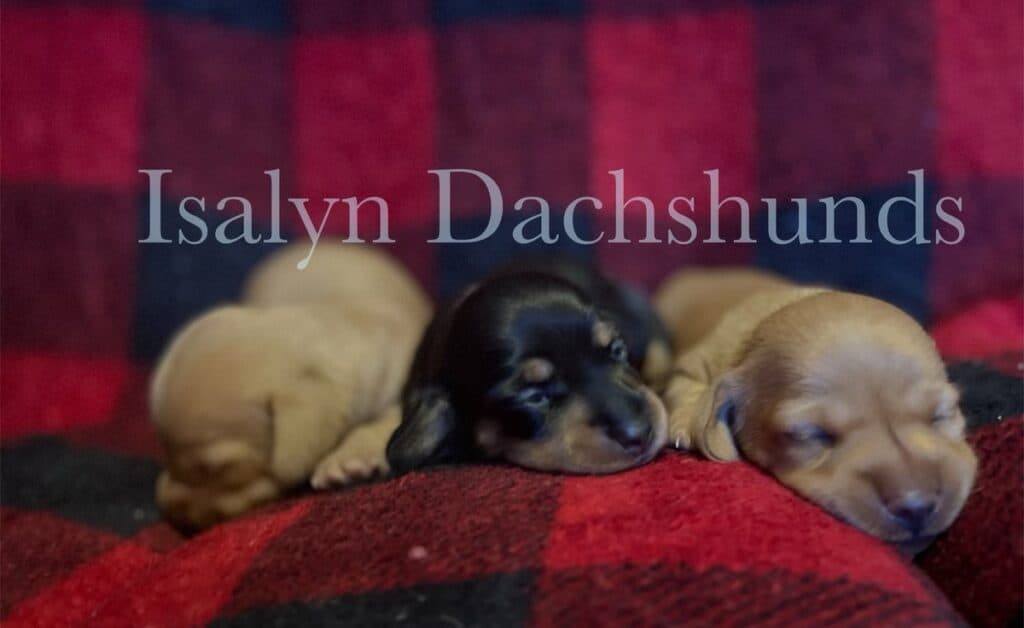 From owner to breeder.  
With over ten years of experience owning Dachshunds, it was only natural for Casey to focus on breeding this beloved breed.
"It was only natural that we wanted to focus on breeding healthy and breed-standard Dachshunds."
And, it's been an interesting and eye-opening journey for the whole family.
"Before becoming a breeder, I just picked up my puppy at eight weeks old, having no idea what work and energy had been poured into that little pup before bringing home," Casey admits.   
"I've had to learn about neonatal care, medical care for moms and even different ailments I never knew existed." 

Socialising Dachshunds.  
Isalyn Dachshunds' puppies benefit from early socialisation through interaction with Casey's children.
This hands-on approach exposes the puppies to different experiences and helps develop their social skills from the very beginning. The integration of children in the socialisation process creates well-adjusted and happy Dachshunds, ready to become beloved pets.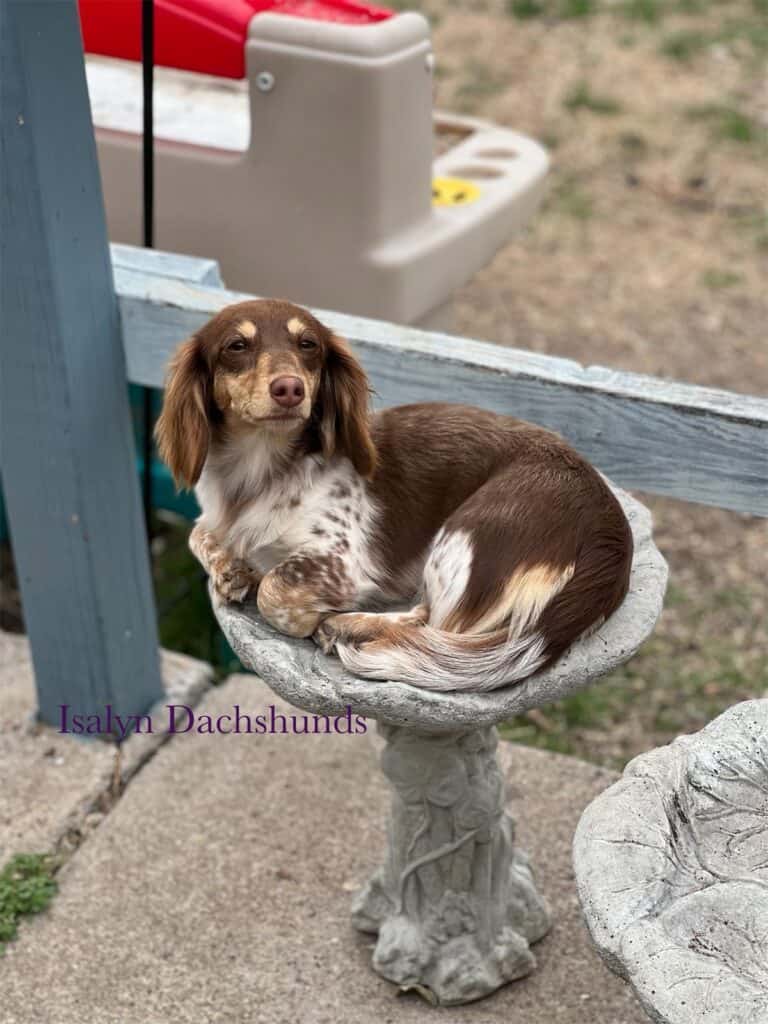 Overcoming the challenges of breeding Dachshunds. 
Casey acknowledges that the journey of a breeder is full of challenges and learning opportunities:
"We had one puppy come down with puppy strangles, which was alarming. I'd never heard of it, and it was a long road to recovery for that little pup, but she eventually made a full recovery," she continues.
However, by embracing the learning curve, being dedicated to her dogs and staying connected with various breeding groups on Facebook, Casey has developed her breeding programme and raised healthy, breed-standard Dachshunds.
Find out more about Isalyn Dachshunds on their Facebook page.